r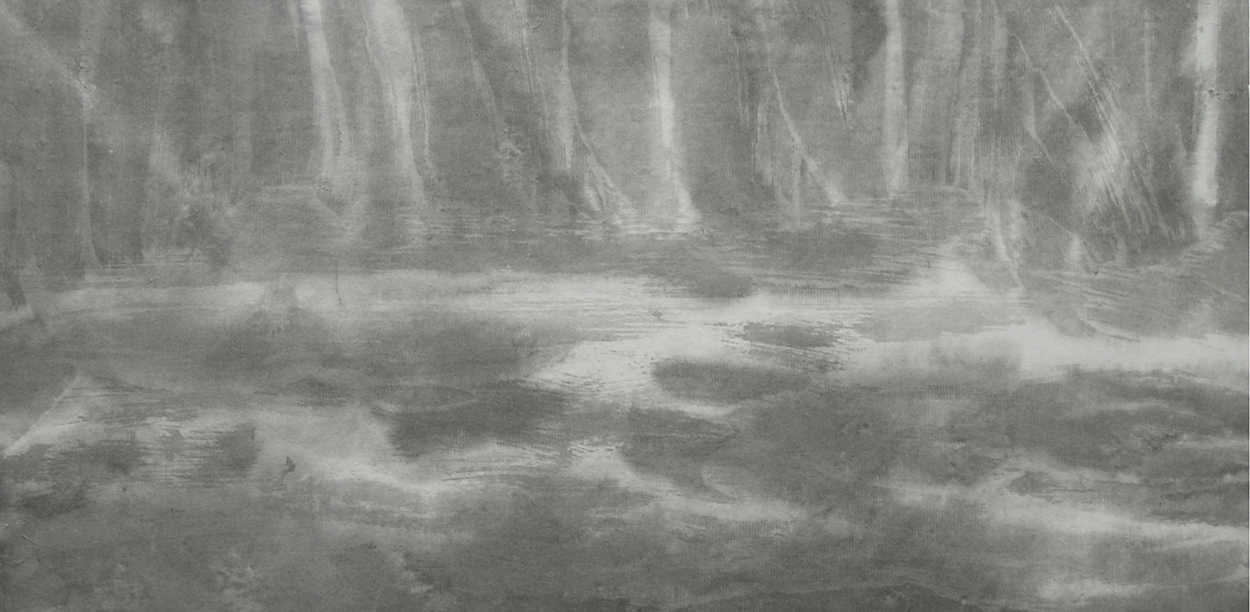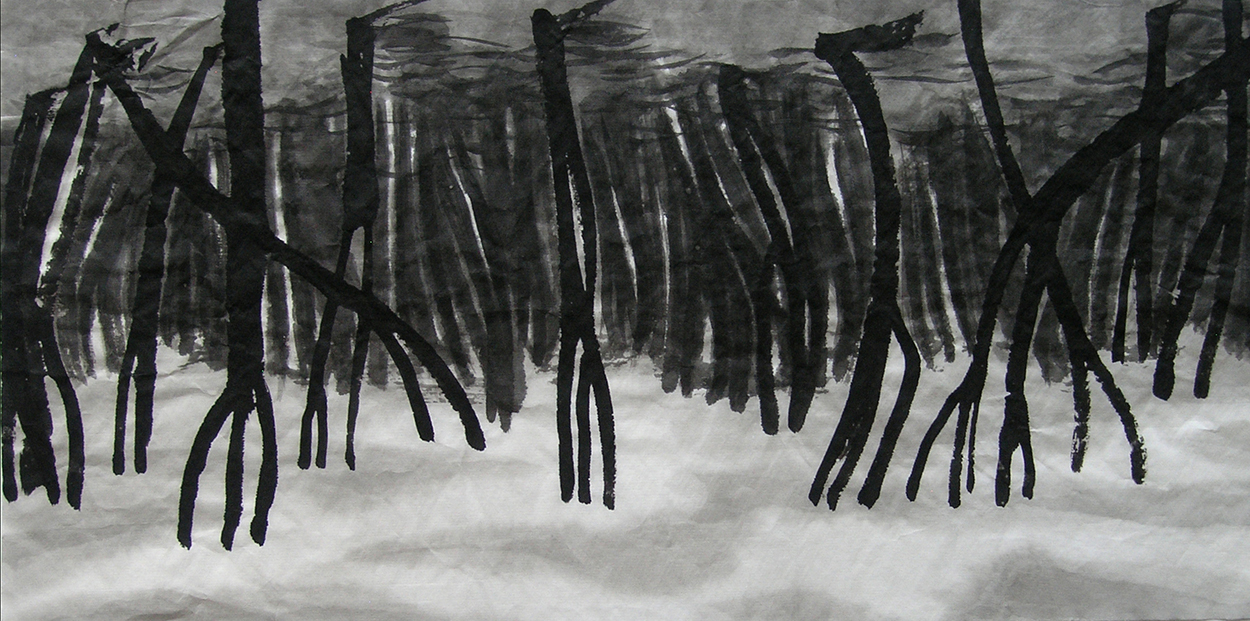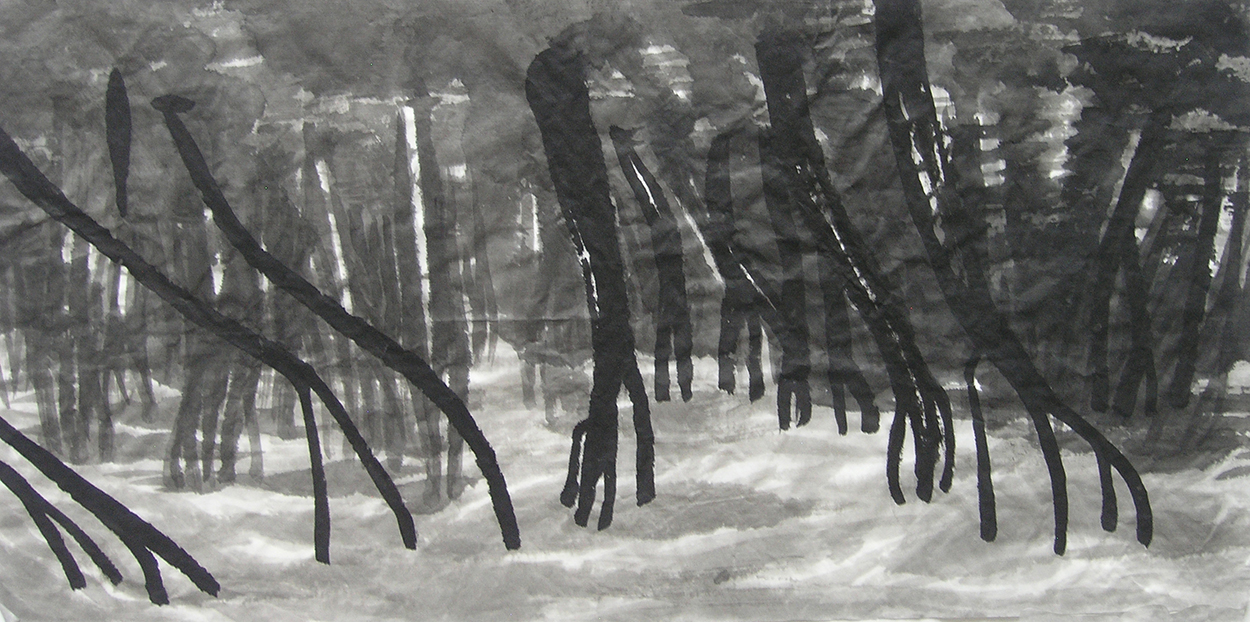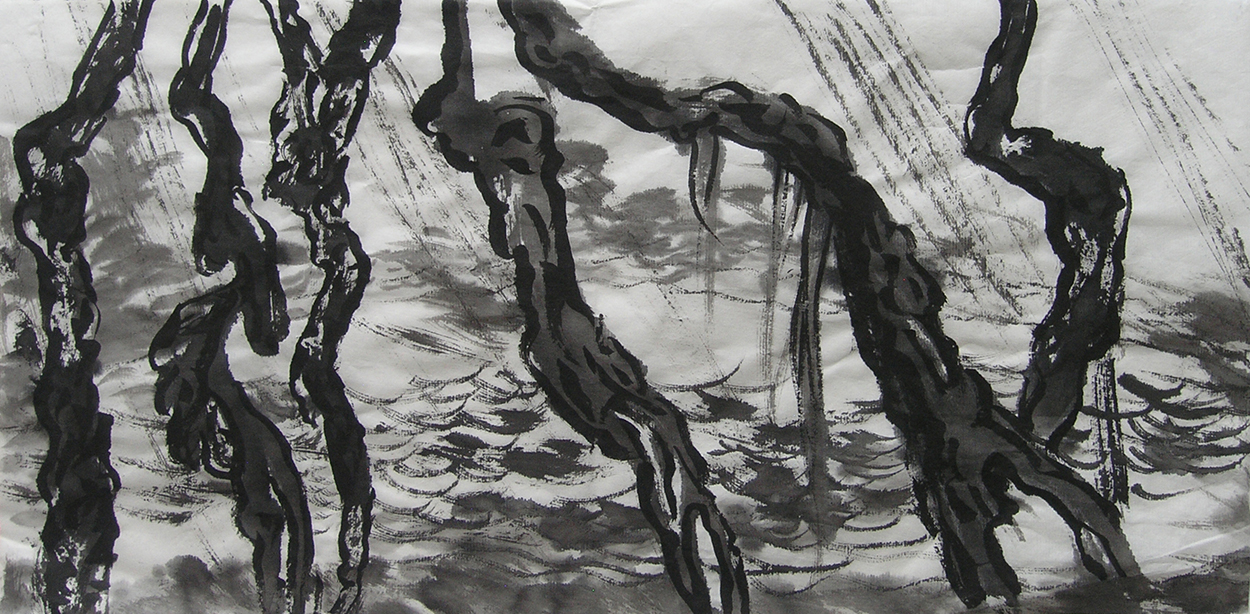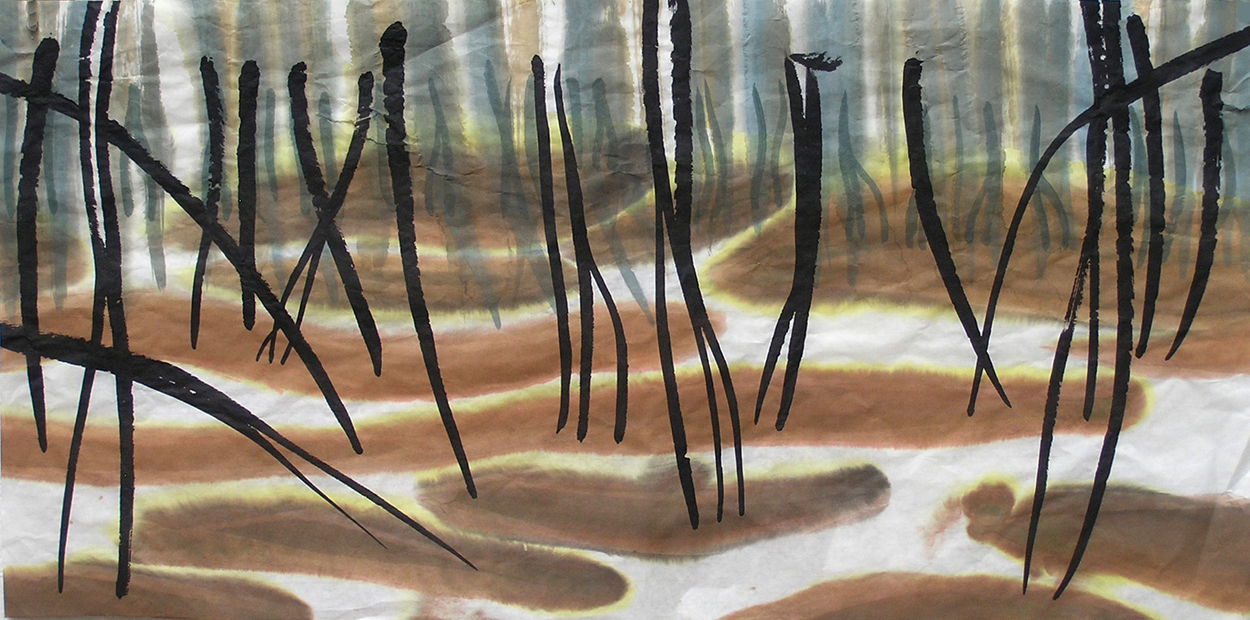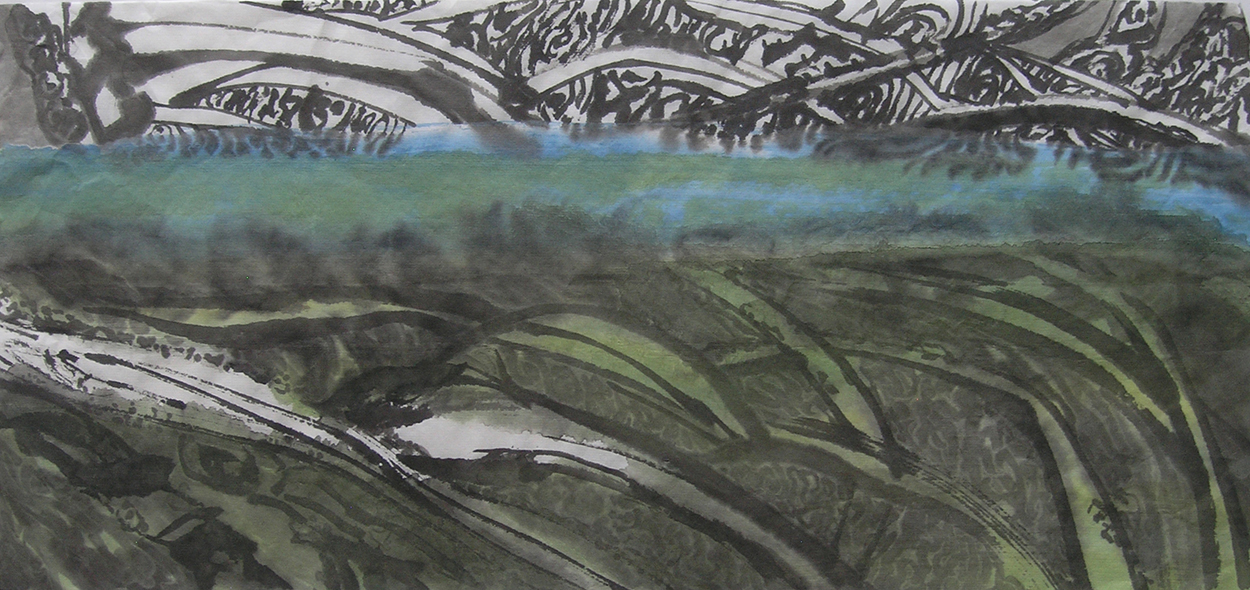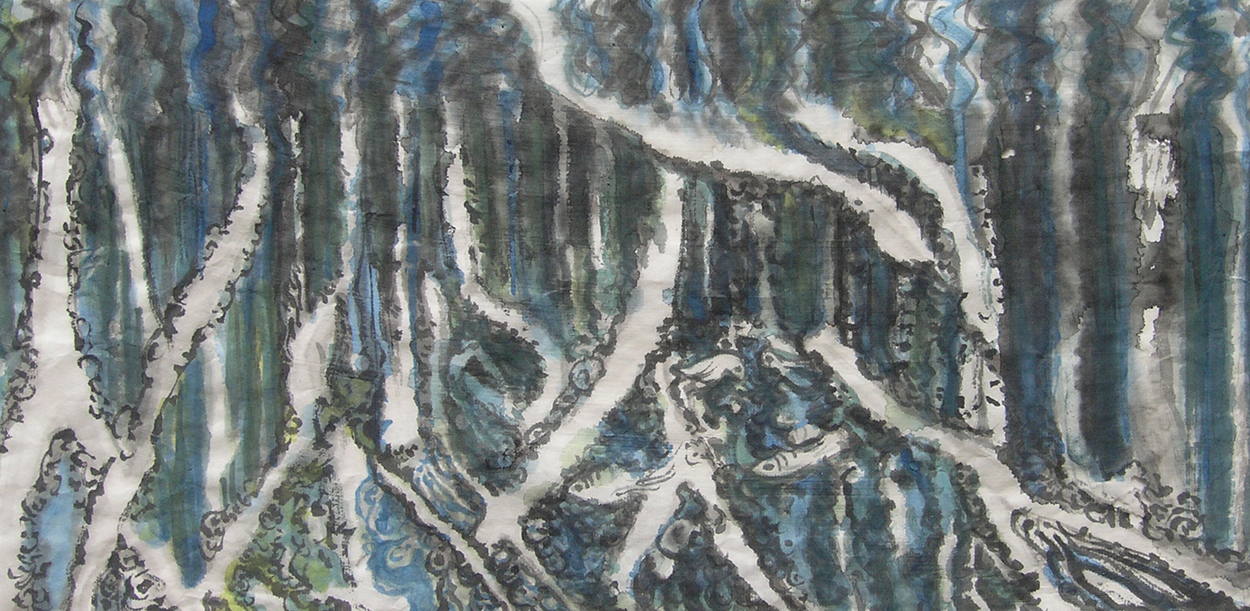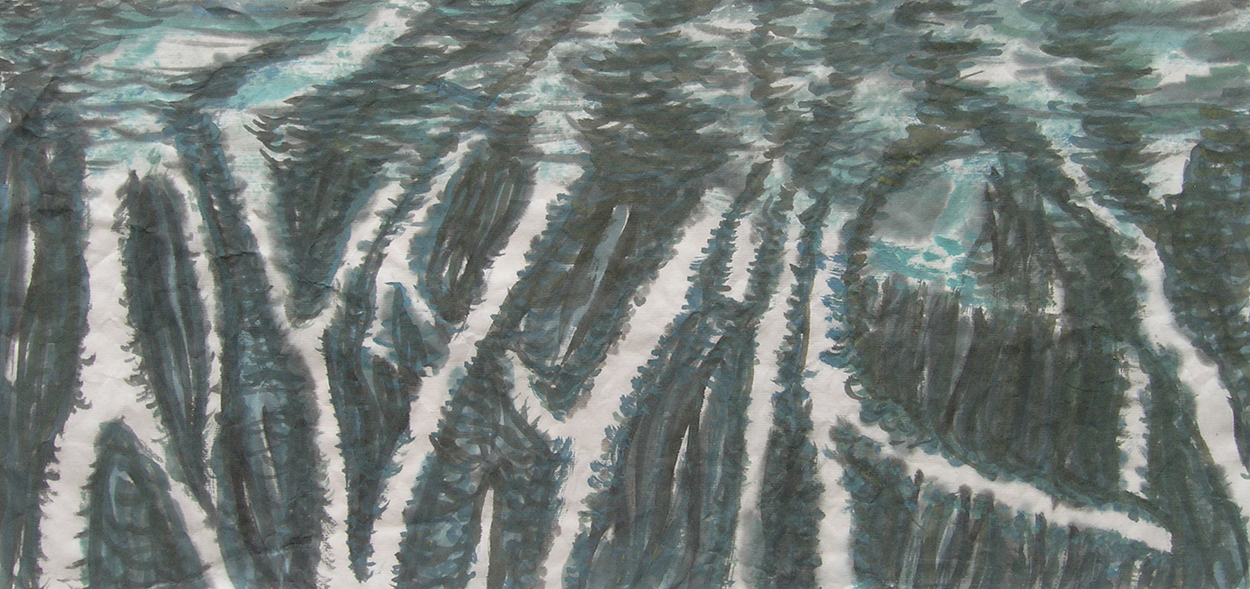 2017 mangrove I roots
"Green pearl" Looking at Shenzhen's mangrove trees
Shenzhen's Mangrove Nature Reserve, also known as the "Green Pearl" is a famous ecological park along the coast. Shenzhen's Mangroves and Hong Kong's Mai Po Nature Reserve together constitute the Shenzhen Bay wetland ecosystem of international significance. It has also become the most unique landscape on both sides of the border.
I have started painting the mangrove trees in 2016. I have chosen this subject after visiting Shenzhen Mangrove Nature Reserve in 2011, Shenzhen's ecological birds park located on the north-eastern coast of Shenzhen Bay.
Susan: "Through my art, I hope to create more awareness of the importance of Shenzhen's ecological area. Together we can make people more aware of the function of mangrove trees in the ecological system, and their importance.

NL /
De "Groene Parel" van Shenzen
Het Mangrove Natuurreservaat, ook wel bekend als de "Groene Parel", is een beroemd ecologisch park langs de kust.
De Mangroves van Shenzen vormen samen met het Mai Po Natuurreservaat van Hong Kong het moerassige ecosysteem van de Baai van Shenzen dat van internationale betekenis is. Het gebied vormt ook het meest unieke landschap aan beide zijden van de voormalige grens.
Ik ben begonnen met het schilderen van de mangrove bomen in 2016, nadat ik een bezoek gebracht had aan het Mangrove Natuurreservaat van Shenzen, het ecologische vogelpark dat gelegen is aan de noordoostelijke kust van de Baai van Shenzen.
Susan:
'D
oor mijn kunst, hoop ik een groter bewustzijn te creëren van het belang van mangrove bomen in het ecologische systeem, alsmede van het belang om deze soort te beschermen en er met zorg mee om te gaan.'