Music by Jesse van Son, for Susan's oyster series 2018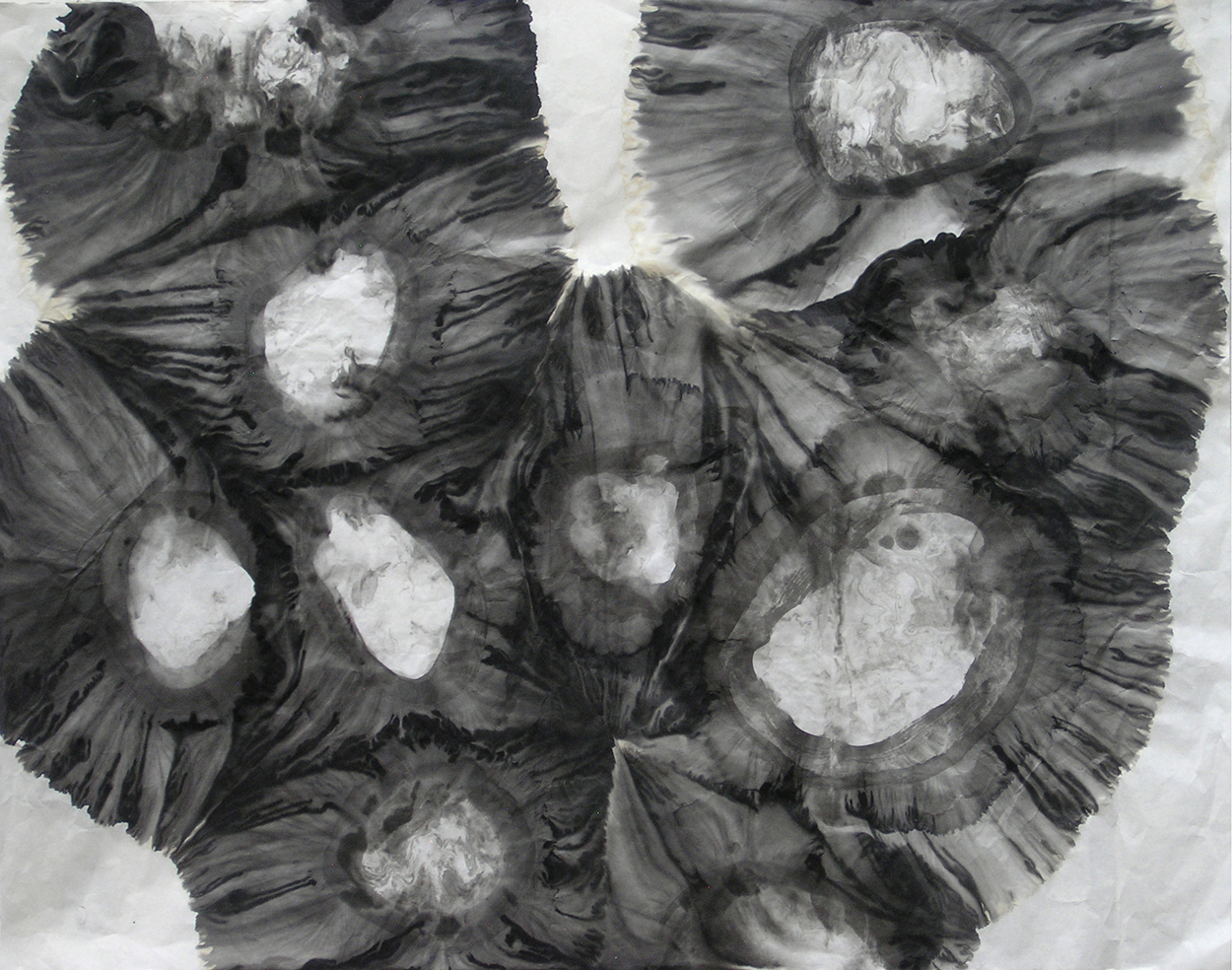 Crassostrea angulate floating in the littoral of Daya Bay. Dapeng Cove is an important maricultural area in Guangdong Province, China. The suspended longline oyster farm cultures Crassostrea angulata.
NL
In het litoraal, de getijdenzone van Daya Bay in de South China Sea heb ik oesterkweekplaatsen bestudeerd (in de buurt van Dapengzhen, Qiniangshan, bij het vissersplaatsje Nankengpu, vlakbij Tianhou Ancient Temple).
The pockmarked appearance and the mother-of-pearl inside of oyster shells and the opal substance of the oysters themselves get an effect that makes the salty nature of it tangible on your tongue.

NL

Parels van de zee

In "mijn oesterserie" verbeeld ik het onzichtbare leven onderwater. In een baai rijpen oesters langzaam in rustig zout zeewater. Juweeltjes van bijeen geklonterde en aan elkaar vergroeide oesters, deinen mee op de golven van de zee. Eén met het water.